Introducing KeyLab – Simplify Online Digital Account Selling System with Multiple Gateways designed to empower Digital Account Selling businesses of all sizes and industries with seamless payment processing capabilities. Our well-architected, powerful, and secure web application is optimized for performance and SEO, ensuring your customers enjoy a hassle-free payment experience on any device. With KeyLab, business owners can effortlessly launch and promote their next Digital Account Selling business, streamlining their payment processes and enhancing customer satisfaction. Get ready to take your business to the next level with KeyLab – the future of online Digital Account Selling Platform.

Our platform boasts a dynamic and ever-evolving Digital Account Selling system that keeps the excitement alive. comes with ease, and allows the management of the Digital Account services. comes with automated connections with 21+ Payment Gateways, it is possible to set up a manual withdrawal/deposit system, and more are coming. It's a next-generation Digital Account Selling solutions automation software that automates users, payments, Accounts, billing, management, support services, and other core services. Our user-friendly interface ensures easy navigation, while the responsive and elegant design guarantees a seamless experience across all devices. Safety and security are at the heart of KeyLab. Our advanced Two-Factor Authentication System ensures your account remains protected at all times, giving you peace of mind. Connecting to KeyLab is a breeze with our Social Login System. Link your favorite social media accounts, and you're ready to dive into the world of thrilling Digital Account Selling platforms.


Demo Access:
Frontend:
https://script.viserlab.com/keylab/
Backend:
https://script.viserlab.com/keylab/admin

Backend Overview:
- Categories Management.
- Products Management.
- Users Management.
- Payment Gateways Management.
- Payments Management.
- Support Ticket Management.
- Report Management.
- Subscribers Management.
- General Setting Management.
- System Configuration.
- Logo & Favicon Management.
- Social Credentials Management.
- Extensions Management.
- Language Management.
- SEO Manager.
- Notification Management.
- Manage Templates.
- Manage Pages.
- Manage Sections.
- Maintenance Mode Management.
- GDPR Cookie Management.
- System Management.
- Custom CSS Management.
- And More….
Why Choose Us:
- Scalable:
Grow your Digital Account Selling Business effortlessly with our scalable solution, accommodating businesses of all sizes.
- Customizable:
Tailor the system to your niche or local market with easy customization options.
- User-Centric:
Prioritize user experience with a sleek and user-friendly interface.
- Revenue Generation:
Monetize your platform by offering Digital payment system and featured Digitalization to businesses.
- Support & Documentation:
Access comprehensive documentation and dedicated support to ensure your success.
Built for the future
Using the best, future-proof, and secure stack known to the world: Bootstrap, Laravel framework, jQuery.
What will you get along with this script?
- Full Source Code
- Project Documentation
- Full Project Database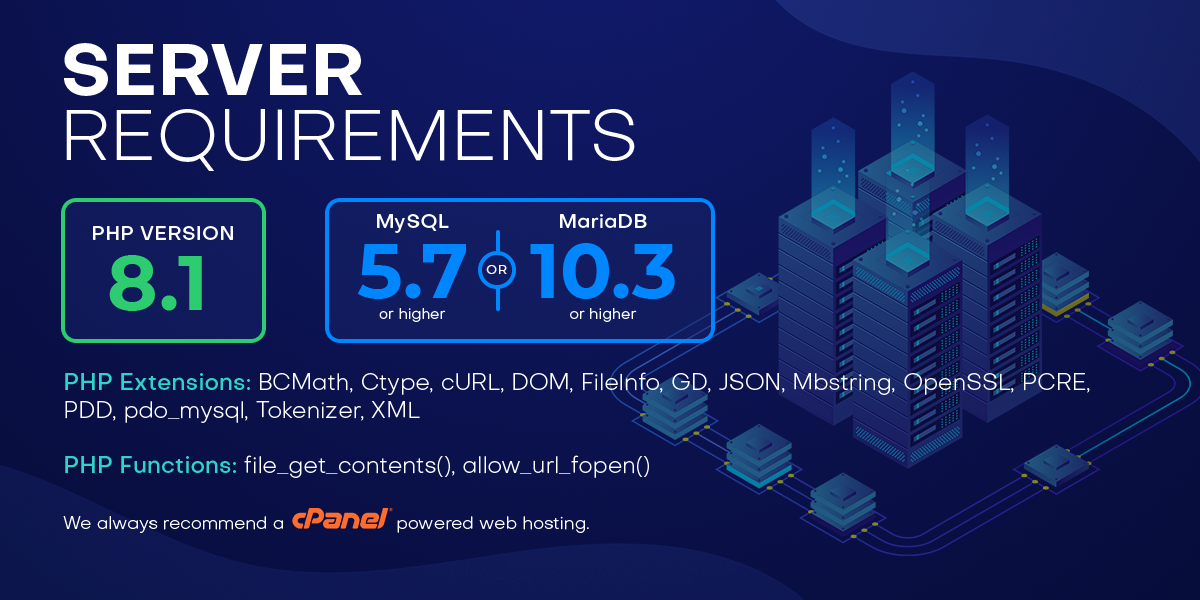 Support Facility:
Please send us any of your questions or query like presale queries, after-sales support requests, customization requests, and any other queries to:
https://viserlab.com/support
NOTES:
We are an exclusive author here at Envato market and all of our items come with an Envato license. We write each line of code by maintaining security, if you use an unauthorized version and face any issues/errors or face any security issues then we are not responsible for that. Before purchasing, please check our demo, you will get all the same functionalities as our demo has.