Are you looking for Forum website scripts? are you interested to start your Discussion forum website? then you are in the right place. No need to pay thousands of dollars to hire developers to build your Forum Website. No need to use common or Free Forum CMS, No need to purchase an expensive forum script. ForumLab may assist you to handle unlimited users, topics, answers, votes, shares, comments, views, and more in the easiest way you have ever seen. ForumLab is a simple and lite weight forum platform, the ready-to-go solution, takes only a few minutes to set up your website with our system. we are also here to provide you with the best support, installation, and customization if you need it. hurry up, get your copy, and start your website.

In this pandemic situation, discussion forum websites have become another potential sector to communicate, learn, share experiences, and gossip. As of 2020, there are nearly 222 million monthly active Reddit users in the US. on the other hand, there are over 3 million questions on Quora with dozens of answers. By using ForumLab, you can start your Forum, discussion, online gossip, online learning, conversation, Q&A, and upvote website easily. ForumLab is fully responsive and works fine with all devices and mobile. It comes with a fully controllable admin panel, you can change anything from the admin panel easily.


Demo Access:
Frontend: https://script.viserlab.com/forumlab
Admin Access: https://script.viserlab.com/forumlab/admin


Highlighted Features
Support modern browser and cross-browser compatibility.
Strong and powerful admin interface.
A clean and modern user interface.
Unlimited Topics, Vote, Share and Counter.
Functionality is Simple and all Dynamic Features.
Easy Documentation.
Regular updates facilities.
Premium and quick support.
User Dashboard Features
- Create Unlimited Topics.
- Profile Management.
- Forum based User Profile.
- UP Vote / Down Vote Facility.
- Forum / Category & Sub-category.
- Social Share Facility.
- User Bio and Activity Details.
- Views And Comments counter.
- Tags and Topic Based search system.
- Livechat, Security Captcha Included.
- Comes with Multi language features.
- User Privacy & TOS.
- Email Notification & Verification.
- SMS Notification & Verification.
- 2FA Security.
- Change Password.
- Support Ticket.
- And More…


Admin Features
- Forum Management.
- Category Management.
- Sub Category Management.
- Topics Management.
- Advertisements Management.
- Manage Users.
- Support Ticket Management.
- General Setting.
- Logo & Favicon Management.
- Extensions Management.
- Language Management.
- SEO Manager.
- Email Manager.
- SMS Manager.
- FRONTEND MANAGER.
- Manage Templates.
- Manage Section.
- Contact Us Management.
- Policy Pages Management.
- Social Icons Management.
- GDPR Cookie Management.
- Custom CSS Management.
- And More…


Changelogs
Version 2.0 – 04th March 2023
[ADD] Html editor for creating a topic
[ADD] Dynamic SEO content for the topic
[ADD] Multilanguage feature enable/disable system
[ADD] Maintenance mode
[FIX] Mobile responsive issues
[FIX] Some grammatical Issues
[FIX] Admin panel UI
[FIX] Email & SMS notification sending system.
[PATCH] Database query
[PATCH] Social share facility
[PATCH] User banned module
[PATCH] Latest Laravel version
[PATCH] Bootstrap 5
[PATCH] PHP 8
Version 1.2 – 28th February 2022
[FIX] Description problem fixed
[FIX] Comment problem fixed
[FIX] Comment add problem fixed
[FIX] HomePage forum showing problem fixed
Version 1.1 – 25th September 2021
[ADD] Script put option in advertisements
[ADD] Image and youtube video adjustment option in post
[FIX] Field reset problem solve
[FIX] After post create 500 error solve
[UPDATE] Hide language change option and allow to see the default language
[UPDATE] Option hide subform in front view when not available
[PATCH] Latest Laravel Security Patch
Built for the future
Using the best, future-proof, and secure stack known to the world: Bootstrap, Laravel framework, jQuery.
What will you get along with this script?
- Full Source Code
- Project Documentation
- Full Project Database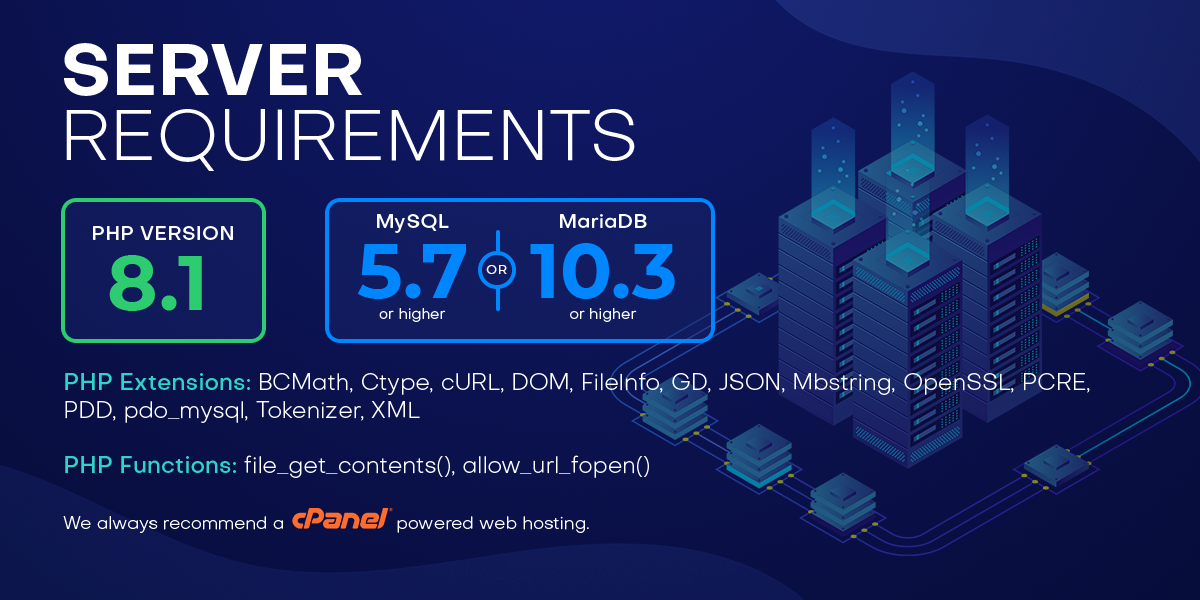 Support Facility:
Please send us any of your questions or query like presale queries, after-sales support requests, customization requests, and any other queries to:
https://viserlab.com/support
NOTES:
We are an exclusive author here at Envato market and all of our items come with an Envato license. We write each line of code by maintaining security, if you use an unauthorized version and face any issues/errors or face any security issues then we are not responsible for that. Before purchasing, please check our demo, you will get all the same functionalities as our demo has.